August 2nd Update
Acid Test, Fermenter Sour Ale with Plums, Around The Bend Beer Company, Chicago, IL
Dreamer, India Pale Ale, New Park Brewing, West Haven, CT
DDH Eviscerated Pathway of Beauty, DDH Citra Oat DIPA, Tiredhands Brewing, Ardmore, PA
Rhinelander, Export Beer, Rhinelander Brewing, Rhinelander, WI
Hophands, APA, Tiredhands Brewing, Ardmore,PA
Vaguely Stylish, West Coast Style IPA, Midwest Coast Brewing, Chicago, IL
Grimm Harvey, Farmhouse Ale with Blackberries
Wine:derslust, 2018, Saison Aged in Cabernet Barrels, Rabbit Hole Brewing, Justin, TX
Funky Blender: Blackberry, Ale Aged in Oak Barrels, Casey Brewing, Glenwood Springs, CO
Orion, Spontaneous Ale with Plums, Black Project Brewing, Denver, CO
DDH Grassman, DDH Citra and Nelson Sauvrin DIPA, Tiredhands Brewing, Ardmore, PA
Cutting Tiles, El Dorado DIPA, Trillium Brewing Co, Boston, MA
Chopping Wood, Mexican Lager, Mountains Walking Brewing, Bozeman, MT
Drift, Blonde Ale, New Park Brewing, West Haven, CT
Shante Center, Vienna Lager, Mountains Walking Brewing, Bozeman, MT
Vapor Ringz, DDH Imperial Oat Cream IPA, Other Half Brewing Company, Brooklyn, NY
JJJulisss, Triple IPA, Treehouse Brewing, Charlton, MA
Strawberry Dreams, Berliner Weisse with Strawberries, Lactose and Marshmallows, Braxton Brewing, Covington, KY
Shortcut, Hazy IPA, Fifty West Brewing, Cincinnati, OH
Rainbows and Waterfalls, DIPA, Transient Artisan Ales, Bridgeman, MI
Colorful Nose, Milk Monkey Brewing, La Grange, IL
Radiant, IPA, Simple Roots Brewing, Burlington, VT
Citrapolis, American IPA with Citra Hops, Modern Brewing, St Louis, MO
Swishium, NEIPA, Trillium Brewing, Boston, IL
Hallertau Haze, Hazy IPA with Hallertau Hops, Urban Chestnut Brewing, St Louis, MO
Mass Ave, DIPA, Trillium Brewing, Boston, MA
Julius, IPA, Trillium Brewing, Boston, MA
IPA, Fiddlehead Brewing, Shelburne, VT
Juice Pants, IPA, Maplewood Brewing, Chicago, IL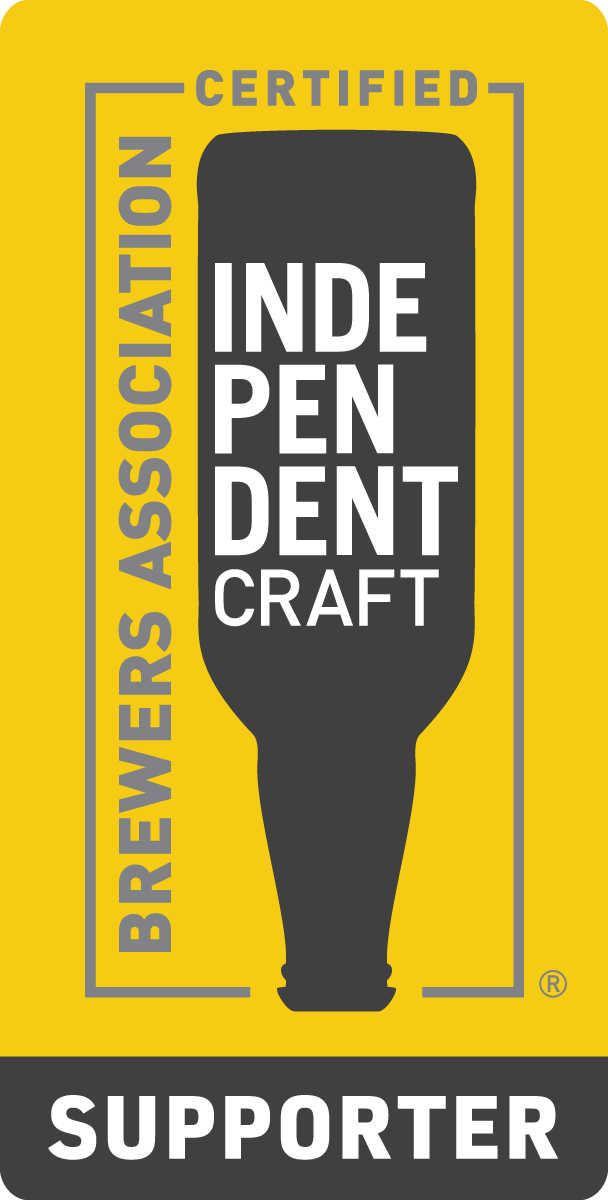 Le Beeze, IPA, Alarmist and Old Irving Brewing Collaboration, Chicago, IL (See last beer on update picture)
Asleep In The Forest, DIPA, Elder Pine Brewing, Gaithersburg, MD
Beer Hates Astronauts, APA, Half Acre Brewing, Chciago, IL
Foxhound, Dry Hopped Sour Ale with Plum,, Black Project, Denver IL
Double Pixel Density, DIPA, Phase Three Brewing, Lake Zurich, IL
Dream Gems, Oat Cream IPA, Other Half Brewing, Washington, DV
Skrap Metal, Hop Butcher, DIPA, Chicago, IL
Hey Bear, Honey Kölsch, Bozeman Brewing Company, Bozeman, MT
Zwickelbier, Heater Allen Brewing, McMinnville, OR
Framboise, 2020, Dovetail Vignette, Dovetail Brewing, Chicago, IL
Hooligan Soup, Englis Style Mild, Buckledown Brewing, Darien, IL
Beer for Pizza, Malt Beverage with Added Flavors, Off Color Brewing, Chicago, IL
April 16,2021
Contact High-Hazy, IPA , 4 Hands Brewing, St Louis, MO
Byrd Up!, Dy Hopped Rye Pale Ale, Rockwell Beer Co.  St. Louis, MO
Divided Sky, Rye IPA, 4 Hands Brewing Co, St Louis, MO

War Hammer, Imperial IPA, 4 Hands Brewing, St. Louis. MO
Triple 6 Mafia, Belgian Style Triple Ale, Mikerphone Brewing, Elk Grove Village, IL
Forever Nelson, Indian Pale Ale, Other Half Brewing, Washington, DC
Freischütz Northern German Pilsner, Falling Knife Brewing Company, Minneapolis, MN
Gravitace, Czech Style Pale Lager, Art History Brewing, Chicago, IL
Breakfast in Bed, Sour Wheat Ale, WeldWerks Brewing Co., Greely, CO
Pliney the Elder, West Coast IPA, Russian River Brewing, Sonoma, CA
Bold, DIPA, Phase Three Brewing Company, Lake Zurich. IL
Tin Sky DDH, NE Style DDH, DIPA, MTN's Walking. Brewing, Bozeman, MT
Wolfe's Neck, IPA, Maine Beer Company. Freeport, ME
Extra, Extra Juicy Bits, DDH, DIPA, WeldWerks Brewing, Co, Greely, Co
Straw, Mixed Berry Belgian Style Sasio, Savage Oak Brewing, Willow Springs, IL
Nimrod, Sour Ale with Plum and Sweet Cherrry, Black Project, Denver, CO
SOIE, Barrel Aged Ale, The Bruery, Placentia, CA
New Years Eve, 2020 (Coming Soon)
I am still working of the names but they are include in the count!
December 17, 2020, Virtual Tasting, Noon Whistle, Lombard, IL
Cozmo, Pale Ale
Bernie, Milk Stout
Hipsters vs Lumberjacks, Dark Ale
Leisel Weapon, German Style Hefeweizen
Don't Worry Be Gummy, Hazy IPA
Hop Prism Blue, IPA
December 6th, Virtual Tasting, Old Irving Brewery, Chciago I
Cinnamon Prost, White Stout
Beezer, IPA
Della, Kolsch
Til Death, Pilsner
Deep Thoughts, Double IPA
October 2020
Dirt Bath, Imperial Stout with Chocolate, Hop Butcher to the World, Chicago, IL
White Chocolate, Bourbon Barrel Aged Ale with Cocoa and Vanilla, The Bruery Placentia, CA
Pillaged Village, Imperial NE IPA, Copper Kettle Brewing, Denver, CO
Chinga tu Pelo, Blonde Ale, Five Rabbit Cervesaria, Chicago, IL
Vermont Sticky Monkey, Barrel Aged Imperial Stout with Vermont Maple Syrup, The Bruery, Placentia, CA
September 2020
Murky Waters, NEIPA, Riverlands Brewing Company, St Charles, IL
Penny Farthing, Pilsner, Around the Bend Beer Company, Chicago
Staghorn, Octoberfest, New Glarus Brewing, New Glarus, WI
Vera, Pistachio Cream Ale, Around the Bend Brewing, Chicago, IL
Fortunate Son, Dry Hopped Saison, Logsdon Brewing, Washougai, WA
Something Tasty. ????
DDH Cloud Street, DDH IPA, Phase Three Brewing, Chciago, IL
Nomad, Czech Dark Lager, Tree House Brewing, Charlton, MA
Bright,  Double IPA, Tree House Brewing, Charlton, MA
Player 8195 Has Entered the Game, Sultana Dry Hopped Sour IPA,  Exchange.  Aurora, IL
Wanderer, Unfiltered Helles, Tree House Brewing, Charlton, MA
Light Speed, Double Dry Hop Pale Ale, Toppling Goliath, Decatur, IA
N167 Estate Ale, Blonde with Oats and Watermelon, Cheese City Beer Company. Monroe, WI
August 29, 2020
Comet, Cherry Blueberry Wild Ale, The Black Project, Denver, CO
ET, Stay(ed) Home 11, Pomegrante, Passion Fruit Peach Sour Ale, Evil Twin Brewing, New York , NY
Raspberry Classique, Raspberry Bourbon Barrel Aged Saison, Logsdon Farmhouse Ales, Washougal, WA
Oddmopolitan, Brewing
Combo Plate, House IPA, Cruz Blanca, Chicago, IL
Tunnel Vision, DDH IPA with Citra, Bearded Iris Brewing, Nashville, TN
Ferragosto, Italian Style Pilsner, Logsdon Farmhouse Ales, Washougal, WA
Golden Sour #11, Blueberry Red Currant Infused Oak Barrel Aged Sour, Soquel Fermentation Project, Los Gatos, CA
Free Citra, Triple IPA (TIPA), Black Stack Brewing, Saint Paul, MN
Crushable Series, Imperial IPA, Moonraker Brewing CO, Auburn, CA
The Brume, Hazy IPA, Temperance Beer, Evanston, IL
Drink This and Bees Die, Golden Honey Ale, Duck Foot Brewing, San Diego, CA
Good Ass Beer, Light Beef, Minhas Craft Brewery, Monroe , WI
Citra and Idaho Seven Hops
For The People, Societe Brewing, San Diego, CA
Strawberry Rhubarb, Fruit Lambic, New Glarus Brewing, New Glarus, WI
Rainbow Dome, Dry Hopped Kettle Sour with Raspberries, Grimm Artisanal Ales, Brooklyn, NY
July 24, 2020
Shepplekofeggan, Belgian Style Wheat Beer, Monkless Belgian Ales, Bend Oregon
Key Lime Pie, Sour Ale with Key Lime, Westbrook Brewing, Charleston, SC
Lager, German-Style Pilsner, Logsdon Brewing, Washougai, WA
Chief of Chiefs – Double Dry Hopped DIPA, Bearded Iris Brewing, Nashville, TN
Della, Kölsch, Old Irving Brewing Company, Chicago,  IL
Saison de Lis, Belgian Style Ale with Chamomile, Perennial Artisan Ales, St. Louis, MO
Ever Clever, Double Dry Hopped DIPA, Bearded Iris Brewing, Nashville, TN
Fully Saturated Double Daisy Cutter, APA, Half Acre Brewing, Chicago, IL
Human Potential, Triple IPA, Resident Culture Brewing, Charlotte, NC
June 19th, 2020
STS, Pils, Russian River Brewing, Sonoma County, CA
South Bitch Slap, American Red Ale, Pig Minds Brewing, Machesney Park, IL
714, Orange County Blonde Ale, Bottle Logic Brewing, Anaheim, CA
Juicy Bits, Hazy IPA, Weldwerks Brewing, Greeley, CO
The Great Indoors, Honey Green Tea Infused Saison, Pipeworks Brewing, Chicago, IL
June 6th, 2020
Cantrip Kölsch, German Ale, Bottle Logic Brewing , Anaheim, CA
March 6th, 2020
Puny Partridge, APA, Small Bird Series, Trillium Brewing, Boston, MA
Region X, Export Larger, Three  Floyds Brewing, Munster, IN
Short-Lived, IPA, Made West and Highland Park Brewing Collaboration, Ventura, CA
Refresher Course, Dry Hopped Brett Fermented Blonde Ale, O'so Brewing, Plover, WI
Cryptic, Sour Wheat Ale with Blackberries and Blueberry, Black Project Brewing, Denver, CO
Spectrum, DIPA, New Park Brewing,  West Hartford, CT
2019 Oatwine, Santa Cruz Brewing, Chicago, IL
February 28th, 2020
Cord Drawer, , Hazy DIPA, Seven Stills Brewery, San Francisco, CA
Scottish Ale, Belhaven Brewing, Scotland
Magic Lantern,  Soured Ale, Black Project, Denver CO
Achey Jakey Heart, NEIPA, 2nd Shift Brewing and Narrow Gauge Brewing Collaboration, St. Louis,  MO
I'm an Alligator, American Imperial IPA, Single Cut Beersmiths, Queens, NY
Tech Noir, IPA, Marz Brewing, Chicago, IL
Supah Trooper, Hazy IPA, Inner Circle Series, True Respite Brewing, Derwood, MD
Cleopsis Rises, Hazy NEIPA, Androit Theory Brewing, Purcellville, VA
Murder, Chili Cocoa Vanilla Infused Imperial Stout, Bombastic Brewing, Hayden, ID
Origins, Burgundy Sour Oak Aged, Crooked Stave Brewing, Fort Collins, CO
February 21st, 2020
Big Riff, Idaho 7 Hopped NEIPA, Alarmist Brewing, Chicago, IL
Marine Dream, Hazy IPA, Coronado Brewing Company, San Diego, CA
Elevated IPA, West Coast IPA, La Cumbre Brewing Company,  Albuquerque, NM
Beer, American Pillsner, La Cumbre Brewing Company, Albuguerque, NM
Noble King, Hoppy Ale, Jester King Brewing, Austin, TX
Poterie, 2016 Anniversary Ale, The Bruery, Placentia, CA
February 14th, 2020
Seismic Way Hazy IPA Vol.2, American IPA, Four Sons Brewing, Huntington Beach, CA
Vienna Lager, pFriem Brewing, Portland, OR
Violet You're Turning Violet, Blueberry Sour IPA, Martin House Brewing, Forth Worth, TX
Passion Fruit Mochi, Mochi Inspired IPA,  Great Notion Brewing, Portland, OR
Street Sodie, Double Dry Hopped Hazy IPA, 4 Hands Brewing and Shared Brewing Collaboration, St. Louis, MO
Baklava, Nut and Spice Pastry Stout, Deschutes Brewing, Bend, OR
Original Reaper, American Stout, Half Acre Brewing, Chicago, IL
February 7th, 2020
Night and Day, Cold Brew Coffee Imperial Stout, Trillium Brewing, Boston, MA
The Ring Master, Tripe Dry Hopped Triple IPA, 450 North Brewing, Columbus, IN
Double White, Spiced White Ale, Marble Brewing, Albuquerque, NM
Dragoon IPA, IPA, Dragoon Brewing, Tuscon, AZ
Pothole City, American Imperial Stour with Chocolate and Marshmallows, Pipeworks Brewing, Chicago, IL
Mettle, Double Dry Hopped Double IPA, Trillium Brewing, Boston, MA
Depth of Field, Raspberry and Cranberry Dark Sour Ale, Grimm Brewing, Brooklyn, NY
Port Barrel Aged Grand Cru, 2017, Belgian Strong Ale, Barrel of Monks, Boca Raton, FL
Big Bad Baptist, 2019, Vanilla Brandy Barrel Aged Stout, Epic Brewing, Denver, CO
January 31, 2020
Super Duper Soak, Peach, NE Sour, Trillium Brewing, Boston, MA
Foeder Bird, Foeder Aged Saison, Whiner Brewing, Chicago, IL
Chene Des Fous, Barrel Aged Triple w/ Sumac and Apricots, Cascade Brewing Company, Redmond , OR
Porter, Baltic Porter, Zyweic Brewing, Poland
Tarzan Boy, Barbados Rum Barrel Aged Imperial Stout, with Banana, Coffee  and VanillaCruz Blanca, Chicago, IL
Taddy Porter, English Porter, Samuel Smith Old Brewery, Tadcaster, Yorkshire, England
La Rose Blanche, America Wild Ale with pinot Grigio Grapes, Wild Mind Artisan Ales, Minneapolis, MN
Deth by Plums, Plum Aged Imperial Stout, Revolution Brewing, Chicago, IL
January 24, 2020
Scurry, Dark Honey Infused Ale, Off Color Brewing, Chicago, IL
Pilsner, Bitburger Brewing, Germany
Ω.L.U. , Pilsner, Adroit Theory,, Purcellville, VA
Coco Van, 2017 Toasted Coconut Vanilla Imperial Stout, Hubbard's Cave Series, Une Année, Niles, IL
Praga,  Dark Czech Lager, Czech Republic
Zlato Pražske, Dark Czech Lager, Czech Republic
Cassiopeia, American Porter with Candi Sugar, Grimm Brewing Company, Brooklyn NY
Pecans Are Forever, Rum Barrel Aged Imperial Stout with Pecans, Vanilla and Cocoa Nibs, J Wakefield Brewing, Miami, FL
Rusty Nail, 2018, Imperial Oatmeal Stout with Licorice and Cinnamon Bark, Fremont Brewing, Seattle, WA
America's Preference, Pilsner, Highland Park Brewing, Los Angeles, CA
January 3, 2020
Homestyle, Oat IPA with Mosaic, Bearded Iris Brewing, Nashville, TN
Spotted Cow Grand Cru, Imperial Clouds Farmhouse Ale, New Glarus Brewing, New Glarus, WI
Burk, Flanders Oud Bruin with Apple Cider, Side Project Brewing, Saint Louis, MO
Stickee Monkee, 2018 Barrel Aged Central Coast Quad, Firestone Walker, Pas Robles, Ca
Father Time III, Vicennial Series, Barrel Aged Old Ale River North Brewing, Denver CO,
Barley Wine , Milan Italy
December 13th, 2019
Meet Your Maker, Belgian Style Dark Ale, Monkless Belgian Ales, Bend, OR
No. 57 Pina Cielo, 2017, Wild Sour with Pineapple Paradox Beef Company, Divide, CO
Oude Kriek, 3 Fonteinen, Belgium
Double Daisy Cutter, Double Pale Ale, Half Acre Brewing, Chicago, IL
The Art of Holding Space, Table Beer, Keeping it Together Brewery, Chicago, IL
Mon Cheri Stout, 2019, Bourbon County Stout Limited Release, Goose Island Brewing, Chicago, IL
Cafe de Olla Stout, 2019, Bourbon County Stout Limited Release, Goose Island Brewing, Chicago, IL
Barrel Aged Dark Star, 2018, Imperial Oatmeal Stout with Coffee, Fremont Brewing, Seattle , WA
December 6th, 2019
Vidamiga , Oak Aged Saison with Dried Black Lime, Cruz Blanca, Chicago, IL
Juicy IPA, pFriem, Hood River, OR
Imperial Skitt, American Wild Ale, Southern Grist Brewing, Nashville, TN
Dark and Stormy, 2018, Rum Barrel Aged Stout with Ginger and Lime, Firestone Walker, Paso Robles, CA
Rare Coral, American Farmhouse  Ale, Jester King Brewing, Austin, TX
Yodo Con Leche, Imperial Porter with Caramel and Coffee, 5 Rabbit Cerveceria, Chicago IL
Packy, NEIPA, Urban Renewal Brewery, Chicago IL
Road Trip 2018, Don't Know What Im Gonna Do, Barrel Aged Stout, Cycle Brewing, St. Petersburg, FL
November 22nd, 2019
Wonderlander, American Imperial IPA, Foam Brewers, Burlington, VT
Luscious, British Style Imperial Stout, The Alchamist, Stowe, VT
Fou D'or, Foudre Aged Sour Golden Ale, Hermit Thrush Brewery, VT
Figlet, Smoked Fig Farmhouse Ale, Jester King Brewing, Austin TX
Jägermeister Arrogant Bastard, Stone Brewing Company, Berlin, Germany
Columbian Necktie, Mango and Lula Soured Gose, Nightmare Brewing, Farmingdale, NY
November 15th, 2019
Cardigan, DIPA, New Park Brewing, West Hartford, CT
Juicy Bits, NEIPA, WeldWerks, Greely, CO
Velvet Cashmere, Citra IPA, 18th Street Brewing Company, Hammond, IN
Both Barrels, Bourbon Aged Pale Ale, Adnams Brewing, Southwold, UK
Plum, Plum Infused Mixed Culture Sour, Mockery Brewing Company, Denver, CO
Triple Seesaw, Boysenberry and Blackberry American Gose, Trillium Brewing, Boston, MA
Oude Luiaard, Farmhouse Ale and Lambic Blend, CA'Del Brado Cantina Brassicola Pianoro, Italy
Zena, Wild Gose,CA'Del Brado Cantina Brassicola, Pianoro, Italy
Leche Borracho, BA Spiced Imperial Stout, Bottle Logic, Anaheim, CA
Chin Chin, Irish Extra Stout, Elder Pine Brewing, Gaithersburg, MD
November 8th, 2019

Bee, Imperial Honey Stout, Shoreline Brewing, Michigan City, IN
Inner Sanctum, Bourbon Barrel Aged Belgian Quad, Potosi Brewing, Potosi, WI
Fall, Coffee Stout, Maine Brewing Company, Freeport, ME
Brigadeire, Breakfast Stout, Springdale Brewing. Framingham, MA
October 4, 2019
Thank You, IPA, Maine Brewing Company, Freeport, ME
Inner Sanctum, Brandy Barrel Aged Belgian Quad, Potosi Brewing Company, Potosi, WI
Fiend Without a Face, Hazy DIPA Adroit Theory Brewing Company, Vint Hill, VA
Solstice D'été Raspberries, Sour Wheat Beer with Raspberries, Dieu Du Ciel Brewing, Montreal, Canada
Peach Cobbler Shakedown, Milkshake IPA, Four Quarters Brewing, Winooski, VT
4 Quarterez, Mojito-inspired Sour Ale, Four Quarters Brewing, Winooski, VT
J Marie, Imperial Saison Aged in Whiskey Barrels, River North Brewing, Denver, CO
Bastion of Reason, Barrel Aged Roasted Peanut Stout, Bottle Logic Brewing, Anaheim, Ca
Vicinity, DIPA, Trillium Brewing, Boston, MA
Westy IPA, Bare Hands Brewery, Granger, IN
September 27, 2019
Bubbles, Rose Ale, Rhinegeist Brewing, , Cincinnati. OH
Sweet Jane, Pineapple Coconut Milkshake NEIPA, Great South Bay Brewery, Bay Shore, NY
Crispy Bois, Dry Hopped Summer Lager, Matchless Brewing, Tumwater, WA
The Purple Kriek,  Wild Ale Aged in Bourbon Barrels with Mixed. Dark Fruit, de Garde Brewing. Tillamook, OR
Within Us, Double India Pale Ale, Anchorage Brewing Company, Anchorage, AK
The Juice Invader, Pineapple India Pale Ale, Great Notion Brewing Company, Portland, OR
September 20, 2019 (Temperance Oktoberfest)
Oktoberfest, Märzen, Temperance Brewing Company, Evanston IL
Adambier, Dortmunder Sour Altbier Aged in Bourbon Barrels, Crooked Stave Brewing, Denver, CO
September 13, 2019
Imperial Brown Stout, 1856 Recipe, The Kernel Brewery, London, UK
Attack of the Peach, Milkshake IPA, New Image Brewing, Arvada, CO
N0 1 Horniglow Street, Oak Aged Bottle Conditioned IPA 2019 , Bottle #05670. Marston Brewery, Burton on Trent, UK
Nothing is Too Much, 3X IPA, Barrier Brewing Company, Oceanside, NY
Gueuze 100% Lambic Bio, 2017, Cantillion, Anderlecht, Brussels, Beligium
Double Disco Anniversary Ale, Imperial IPA, Stillwater Brewing Company, Green Bay, WI
August 30, 2019
Bling Pig, IPA, Russian River Brewing Co, Santa Rosa, CA
Wu Gang Chops The Trees, Foraged Herb Hefeweisse, Pressure Drop Brewing, London UK
Curious Brew, English Lager with Wine Yeast, Chapel Down Wine Makers, Chapel Down, Kent, UK
Organic Harvest Saison, 2018, White Horse Inn, Edwardstone, Sudbury, Suffolk, UK
August 16, 2019
The Havens, Dry Hopped Blonde Ale, Small Change Brewing, Somerville, MA
New California IPA, IPA, Collaboration Karl Strauss & Russian River IPA, San Diego, Ca
Heritage Haze, Hazy IPA, Untold Brewing, Scituate, MA
"V", Imperial 5-Hopped IPA, Greater Good Brewing, Worcester, MA
Hopular Cluster, Double NEIPA, Beachwood Brewing, Long Beach, CA
* Oude Geuze, Blend nº 24, Season 17|18, 3 Fonteinen, Belgium
no 6.26, IPA, Trillium Brewing Company, Canton, MA
Beatin' the Odds, Mixed Fermentation Golden Ale, TRVE Brewing Company & Civil Society Collaboration, Denver, CO
Peeper, Pale Ale, Maine Beer Company, Freeport. ME
August 2, 2019
Arrow Sol,Double IPA, Arrow Lodge Brewing, Corvina, CA
Post Ride Snack, Session IPA, Maine Beer Company, Freeport, ME
Magisterium, Maibock Lager, Berkshire Brewing Co, South Deerfield. MA
Lunch Money, American Blonde Ale, Collective Arts Brewing, Ontario, Canada
The Baroness, Brut Saison, Four Phantoms Brewing Company, Williamsburg, MA
St. Bernardus Abt 12, Belgian Quadrupel Abbey  Beer, St Bernardus Brewing, Watou, Belgium
July 26, 2019
Julius, IPA, Treehouse Brewing, Sturbridge, MA
Green, IPA, Treehouse Brewing, Sturbridge, MA
Rhinelander, Export Special, Rhinelander Brewing, Rhinelander, WI
Señor Krunkles, Tropical Agave IPA, Terrapin Brewing, Atlanta, GA
Holly Jane, Blonde Ale with Lactose and Coffee, Night Shift Brewing, Everett, MA
Special Lager, Point Brewing, Stevens Point, WI
Külher, Seasonal Coolship Lambic, New Glarus Brewing, New Glarus, WI
July 12, 2019
West Coast IPA, Tap Room Series, Upslope Brewing, Boulder, CO
Silent Canary, DDH IPA, Copper State Brewing, Green Bay,
Slippery Bob, IPA, Watermark Brewing, Stevensville, MI
June 28th, 2019
Daisy Cutter, 10 Yr. Anniversary, Pale Ale, Half Acre Brewing, Chicago,
Arms of The Pig, O.G. IPA, DDH Mosaic IPA, Arrow Lodge Brewing, Covina, CA
Athenaeum, Kettle Soured Pale Ale, Hermit Thrush Brewery, Brattleboro, VT
Cup of Ambition, Hazy IPA with Coffee, Vanilla Hazelnuts Lactose, Arrow Lodge Brewing, Covina CA
Wisco Disco, Hazy IPA, Sillmark Brewing, Green Bay, WI
413, Farmhouse Ale, Big Elm Brewing, Sheffield, MA
Quad Cutter, Quadruple Pale Ale, Half Acre Brewing, Chicago, IWI
OB Premier, Pilsner, Oriental Brewing Company, Seoul, South Korea
Taiwan Beer, Pilsner, Taiwan Tobacco and Liquor Company, Taichung City, Taiwa
June 14th, 2019
I (One), Song of My Self, German Inspired APA, Bell's Brewing, Comstock, MI
Mariage Parfait, 2011, Geuze, Brouwerij Boon, Lembeek, Belgium
Drink By 07.04.19, Unfiltered IPA, Stone Brewing Company, Escondido, CA
Shield of the Trinity, Weizenbock Wheat Ale, 2019, Karetas Brewing, Itasca, IL
Beer 19, IPA, Arrow Lodge Brewing, Corvina, CA
June 7th, 2019
Killer Hops from Outerspace, IPA, 350 Brewing, Tinley Park, IL
School of Brett, Omega Yeast, Base Saison, Lake Affect Brewing, Chicago, IL
Smoked Porter, 2018, Alaskan Brewing Co, Juneau AK
May 31, 2019
Rebel Scum, NE IPA, 350 Brewing, Tinley Park, I
Love Child, No. 9., Sour Ale, Boulevard Brewing Co, Kansas City. MO
Mehndi, Imperial Russian Stout, More Brewing, Villa Park, IL
Sourtooth Tiger, Barrel Aged Golden Sour with Ginger, The Rare Barrel, Berkeley, CA
May 24, 2019
7 Day Sour, Golden Sour, Trinity Brewing, Colorado Springs, CO
Break O'Day, Juicy IPA, New Glarus Brewing, New Glarus, WI
Phaze, APA, Four Quarters Brewery, Winooski, VT
Euphonium, Saison, 1840 Brewing, Milwaukee, WI
Lux Aeternea, Barrel Aged Sour, Real Ale Brewing, Blanco, TX
Sun Viking, IPA, 81 Bay Brewing, Tampa, FL
Might Meets Right, Blueberry Maple, Imperial Stout, Temperance Brewing, Evanston, IL
Raspberry Tart, New Glarus, New Glarus Brewing, New Glarus, WI
Cherry Stout, Central Waters Brewing, Amherst, WI
May 10, 2019

Moon Island, IPA, Trillium Brewing, Boston, MA
A Tiny Beautiful Something, Pale Ale, Maine Brewing Company, Freeport, ME
Retail NEIPA, NE IPA, Stillwater Artisanal, Bay Shore, NY
River Horse, Barrel Aged Brett Saison, Martin House Brewing Company, Fort Worth, TX
We Go Together Like, PB&J Sour Ale, 1840 Brewing Company, Milwaukee, WI
Mountain Standard, Barrel Aged Doduble Black IPA, Odell Brewing, Fort Collins, CO
Double IPA, Giant Jones Brewing Company, Madison WI
Blübade, Pink Lemonade Blueberry Appalachian Wild Ale, Fonta Flora Brewery, Nebo, NC
Felix, Single Foeder Sour Ale Aged in Apple Whiskey Barrels, New Belgium Brewing, Fort Collins, CO
May 3, 2019
XO1, Flanders Rauch, Dovetail Brewing, Chicago, IL
Woods & Waters, India Pale Ale, Maine Beer Company, Freeport, ME
Grand Stout, Imperial Milk Stout, Giant Jones, Madison, WI
April 26, 2019
Mama's Bear Sour Cherry Pie, Burgundy Sour Ale, Crooked Stave, Denver, CO
Hineska, Double IPA with Rice and Palm Sugar, Trillium Brewing/Three Chief Collaboration, Boston, MA
Suppa, NE IPA, Canned Heat Brewing, Fall River, MA
Past Present Pretzel, NE IPA, Trillium Brewing/One Mighty Hill Collaboration, Boston, MA
Eclipse Imperial Stout,Salted Caramel, Ivory with Gold Glitter Wax, 2018, Fiftyfifty Brewing, Truckee, CA
Le Mort Vivant, French Bière de Garde, Southern Star Brewing Conroe, TX
Tatsu, Japanese Ale, Helios Brewing, Japan
Everybody's Doing It, DDH Hazy IPA, Cowtown Brewing, Fort Worth, TX
Cow Tipper, Imperial Milk Stout, Cowtown Brewing, Fort Worth, TX
Fistful of Hops, India Pale Ale, Sun King Brewery, Indianapolis, IN
April 19, 2019
No. 003 Something About Berry, Barrel Aged American Sour, Joseph James Brewing, Henderson, NV
Pancho, Imperial Stout with Ancho Chili, Cocoa Nibs and Cinnamon, Dust Bowl Brewing Co. Turlock, CA
First Call, Cold Press Coffee Lager, Modist Brewing, Minneapolis, MN
Åldrad Gammelgädd, Gin Barrel Aged Nordic Farmhouse Ale, Solemn Oath Brewing, Naperville, IL
Nightmare on Brett– Barrel Aged Dark Sour with Raspberries, Crooked Stave Brewing, Denver CO
April 5, 2019
Tusk & Grain Barrel Aged Blend No. 03, Saint Archer Brewing, San Diego, CA
Frost Crawl, Vanilla Dunkel, Island City Brewing Company, Winoa, MN
Alt 1848, Düsseldorf Style Ale, Utepils Brewing, Minneapolis, MN
Dem Apples, Apple Pie Imperial Red Ale, Broken Clock Brewing Cooperative, MN
Shiner Bock, German Bock, Shiner Brewing, Shiner TX
Briny Scalawag, Pickle Infused Gose, Just Plain Wrong Brewing, Shakopee, MN
March 22, 2019
Cozmo Pale Ale, APA, Noon Whistle Brewing, Lombard, IL
Nose Candy, Session IPA, Noble Ale Works, Anaheim, CA
White Grape Gose, Pipeworks Brewing, Chicago, IL
České Temný,Dark Czech Pilsner, Hailstorm Brewing, Tinley Park, IL
Pêche, American Wild Ale with Peaches, Une Annee, Niles, IL
Winter Spiced French Toast, Decadent Ales, Mamaroneck, NY
Daily Wages, Belgian Saison, Brasserie Saint James, Reno NV
March 15th
Tropic King, Imperial Saison, Funkwerks, Fort Collins, CO
Peace Love and Hoppiness, Pale Ale, Big Dog's Brewing Company, Las Vegas, NV
Yes Yes Y'all, IPA with Tumeric and Black Peppercorns Flora Flora Brewing, Morganton, NC
Wisconsin Belgian Red, Fruit Beer, New Glarus Brewing, New Glarus, WI
Funky Gold Citra, American Wild Ale, Prairie Artisan Ales, Tulsa OK
Fayston Maple, Chocolate Cherry Imperial Stout, Lawsons Finest Liquids, Waitsfield VT
Camp Grounds, Imperial Stout With Hazelnuts Coffee Vanilla, Arrow Lodge, Covina, CA
Double Sunshine, Double IPA, Lawsons Finest Liquids, Waitsfield VT
March 1, 2019
Barley Port, Russian Imperial Stout, Lake Affect Brewing, Chicago, IL
Dark Apparition, Imperial Stout, Jackie O's Brewing, Athens OH
Dark Apparition, Vanilla Coffee Bean Barrel Aged Imperial Stout, Jackie O's Brewing, Athens, OH
Caddywhompus, Barrel Ages Sour Stout, Nola Brewery/Terreux Collaboration, New Orleans, LA
Framboise de Amorosa, Fruit Bee, Lost Abbey Brewing, San Marcos, CA
Fig and Raisin, Belgian Dubble, Mother Earth Brewing, Kingston, NC
Revivalist, American Pale Ale, Nola Brewing, New Orleans, LA
February 22nd
Beerline Barley Wine, 18 Month Barrel Aged Barley Wine, Lake Front Brewing, Milwaukee, WI
Bière Vivante d'Absinthe, Absinthe Infused Lambic, La Brassiere des Voirons, Lucinges, France
Mallow Dramatic – Imperial Stout with Cocoa Nibs, Toasted marsmalow and Vanilla, Arrow Lodge Brewing, Corvina, CA
Vienna Nights, Vienna Lager, Arrow Lodge Brewing, Corvina, CA
Cinnamon Roll, Imperial Ale, Cinnamon and Caramel Flavored, Southern Tier Brewing, Charlotte, NC
February 15, 2019
Dr. Feel Good Inc, Mikerphone Brewing, Elk Grove Village, IL
Shady Grove, Raspberry Sour, Steel String Brewing, Carrboro, NC
On The Evening News, Cheesecake Inspired Milkshake,
Stickney Kriek, Barrel Aged Cherry Sour, Hermit Thrush Brewery, Brattleboro, VT
January 11, 2019
Eclipse Imperial Stout,Wax, 2018, Fiftyfifty Brewing, Truckee, CA
Cold Mountain, Imperial Stout, Highland Brewing, Asheville, NC
Daddy Needs His Juice, Sour Golden Ale, Wooden Robot, Charlotte, NC
Saucin, Berliner Weisse Syle, Arrow Lodge Brewing, Corvina, CA
Seven Days Round, Foeder Aged Ryw Sour, Dirty Bull Brewing, Durham, NC
Irish Walker Wheat Wine Ale, Brett and Barrel Aged, Olde Hickory Brewery, Hickory, NC
January 4th, 2019
Reserve Dorée, Chardonnay Barrel Aged Sour Golden Ale, Wooden Robot, Charlotte, NC
Red 5 Standing By, Flanders Style Red Ale, Reverly Brewing Company, Charleston, SC
White Marlin Wit, White Ale, Sailfish Brewing, Fort Pierce, FL
Fundamental Observation, Vanilla Barrel Aged Imperial Stout, 2018, Bottle Logic Brewing, Anahiem, CA
Monstro, Russian Imperial Stout, NoDa Brewing Company, Charlotte, NC
December 14, 2018
Farnsworth Street, Double Dry Hopped IPA, Trillium Brewing, Boston, MA
Invisible Airwaves, NE IPA, Stellwagen Beer Company, Marshfield, MA
Lunch, IPA, Maine Beer Company, Freeport, ME
Midnight Bramble, Barrel Aged Wheat and Blonde Ale, 2016, Cascade Brewing, Beaverton, CO
Chocolate Covered Pretzel Stout, American Imperial Stout, Tripel C Brewing Company, Charlotte, NC
Might Meets Right, Double Rye Imperial Stout, 2016, Temperance Beer Company, Evanston, IL
Deus, Brut de Flanders, Brouwerij Bosteels, Buggenhout, Belgium
December 7, 2018
Barley Wine, Goose Island, Chicago, IL
Bourbon County Stout, Vanilla Barrel Aged Imperial Goose Island, Chicago, IL
November 30, 2018
Cwitch, Welsh Red Ale, Tiny Rebel Brewing, Rogerstone, Newport, Wales, UK
8 Ball, Rye IPA, Beavertown Brewing, London, UK
Recursion, IPA, Bottle Logic, Anaheim, CA
Very Angry Beast, American Imperial Stout, Clown Shoes Brewing, Ipswich, MA
Café Deth, Coffee Imperial Stout, Revolution Brewing, Chicago, IL
Old Engine Oil, English Black Ale, Harviestuon Brewery, Clackmannanshire, Scotland
Bo and Luke, Barrel Aged Imperial Smoked Stout, Against the Grain Brewery, Louisville, KY
November 12, 2018
Scotch Ale, Coopers Project, Goose Island
Bulliett Whiskey Barrel Aged Stout, Antwerp Stout, Guinness, Baltimore, MD
Triple Karmeliet, Belgian Tripel, Brouwerij Bosteels, Buggenhout, Belgium
October 12, 2018
Mikkeller Oude Geuze, 100% Boon Lambic, Brouwerji Boon Mikkeller Collaboration, Lembeek, Belgium
Ueringe Dopplesticke, Alt Beer, Ueringe Obergärige Hausbraueri, Düsseldorf, Germany
Meridan Myst, Hazy Session IPA, Latitude 33, Vista, CA
Rush Hour, Breakfast Stout, Tioga-Sequoia Brewing Company, Fresno, CA
October 5, 2018
Detritivore, Cheery Infused Farmhouse Ale, Jester King, Austin TX
Anadromous, Black Sour Ale, Anchorage Brewing Company. Anchorage, AK
Oude Kriek, 3 Founteien, Beersel, Belgium
San Diego Vice Mixed Berries, Berliner Weisse, Wild Barrel Brewing, San Marcos, CA
September 21, 2018
White Knobs, Black Diamonds, Flanders Oak Aged Sour, Jackie O's, Athens, OH
Goliat, Maple Beacon Smoked Imperial Coffee Stout, Ø1, Copenhagen, Denmark
Smoked Red,West O Beer, West Okoboji, IA
Footer, West O Beer, West Okoboji, IA
West Offset, West O Beer, West Okoboji, IA
Calabaza Bianca, Artisan White Ale, Jolly Pumpkin Artisan Ales, Dexter, MI
September 14, 2018
Roscoe, Dry Hopped Golden Sour, Uncultured Ales, Austin, TX
Big Tom's Milkshake IPA, DDH IPA with Mixed Berries, Three Magnets Brewing Company, Olympia, WA
Darken, Barrel Aged Sour Brown Ale, Upland Sour Ales, Bloomington, IN
Buried Sun, American Wild Ale, TRVE brewing Company, Denver, CO
Hemperor, Hemp IPA, New Belgian Brewing, Fort Collins, CO
September 7, 2018
Snake Charmer, Black Current Barrel Aged Sour, 8 Wired Brewing, Warkworth, New Zealand
American Sour Red, Flanders Red Ale, The Collective Brewing Project, Fort Worth, TX
Wytchmaker, Farmhouse Rye IPA, Jester King, Austin TX
Celis White, Belgian Wit,  Celis Brewing, Austin, TX
Absolute Unit, Hazy Triple IPA, Bottle Logic, Anaheim, CA
Shploing, Mango S'Mores IPA, Omnipollo Brewing, Boston, MA
August 17, 2018
Rock the Cascara Bar, Acoustic Ales Brewing Experiment, San Diego, Ca
Project Opus 20, SPD Reserve, Two Brothers, Warrenville, IL
Galacticon, Triple IPA, Foundation Brewing Company, Portland, ME
Gabriel Hounds, NE IPA, Solemn Oath Brewing, Naperville, IL
August 10, 2018
BFF, San Diego Pale Ale, Stone Brewing, San Diego, CA
Surette Reserva Raspberry, Provision Oak Aged Sour, Crooked Stave Brewing, Denver, CO
Blueberry Creamsicle, Double IPA, Decadent Ales, Mamaroneck, NY
Wood Thyme Tart, Ale Brewed with Thyme, Big Thorn Farm, Georgetown, IL
Flume, Double IPA, Battery Steele Brewing, Portland, ME
July 27, 2018
Heady Topper, NE IPA, Alchemist Brewing, Stowe, VT
May 25, 2018
Komes Porter Baltycki, Baltic Porter, Browar Fortuna Brewing, Miloslaw, Wielkopolskie, Poland
Komes Pocwórny Bursztynowy, Belgian Style Quaddrupel with Mixed Hops Browar Fortuna Brewing, Miloslaw, Wielkopolskie, Poland
May 4, 2018
Bianca Persica, Wild Wild Brett, Foeder Aged Wild Fermented Ale with Peaches, Crooked Stave, Denver, CO
Pi, Brett Saison in Cabernet Barrels with Strawberries and Rhubarb, Proplois Brewing, Port Townsend, WA
Le Grande Monde 2017-19, Flanders Style Old Brune with Morello Cherries, One Annee Brewing, Niles, IL
Hefeweizen, Josephsbrau Brewing, Trader Joe's, San Jose, CA
April 13, 2018
Modern Times, New Wave IPA, Havnor Brewing, San Diego, CA
Femme De La Rouge, Belgian Wild Sour with Cherries, 10 Barrel Brewing Company, Bend, OR
The Abyss, Tequila Barrel Aged, Deschutes, Bend Oregon
February 16, 2018
Felix, Golden Sour Apple Whiskey Barrel Aged, New Belgian, Fort Collins, CO
Lambic, Brouwerji 3 Fonteinen, Beersel, Belgium
January 26, 2018
Blueberry Bourbon County Stout, Barrel Aged Imperial Stout, 2017, Goose Island, Chicago, IL
January 19, 2018
Old Bruin, Flanders Brown, Funkwerks, Fort Collins, Co
Lichtnenhainer, Smoked Beer, Fair State Co-op. Minneapolis, MN
Summer Breeze, Raspberry Berliner Wiesse, Libertine Brewing, Morro Bay, CA
Sr Worldwide, BarleyAged Imperial Brown Blend, Cruz Blanca, Chicago, IL
December 19, 2017
Ghosts in the Forest, American Wild Ale, The Lost Abbey, San Marcos, CA
Picnic Lightning, Mixed Grain, Brouwerij West, San Pedro, CA
Shuvly Kouse, Barrel Fermented Red Sour Ale, Sour Cellars, Rancho Cucamonga, CA
Eclipse, Belle Meade Coral Wax, 2017, Fiftyfifty Brewing, Truckee, CA