June 2017 · Chef John Reed, CEC, CCA
It is an unfair assumption that all shoemakers are bad. However, the term "shoemaker" had a place in the culinary world that I grew up in. It was a statement/insult about not doing something to the best of your ability or having it done by someone who was not properly trained to do what was expected. Some say that it goes back to a Shakespearean verse about a cobbler in Julius Caesar. I just know that I had it thrown my way several times at an early stage in my career when the quality of my work was not its best.
Why bring this up? Well, it is the start of the grilling season, and there are many chances that you might come across a "shoemaker" burning bricks at the next cook-out or holiday BBQ. I am very confident that those of you who read this will do the outdoor grilling world a favor by intervening when you see the crime about to go down. I want you to be able to pass the "grill master" a beer and relieve the host of the impending doom by saying "I got this, you should be enjoying yourself, not working so hard!"
I have cooked a lot of burgers over the last few years and have learned a few tricks when it comes to our favorite sandwich. Yes, a burger is for all intents and purposes a sandwich. It requires the same level of respect as the simple BLT. I say that jokingly because the BLT is one of the hardest sandwiches to get right, as it is all about temperature control and timing. These are two of the biggest factors in making a great burger.
The keys to great burgers are
Temperature of the grill
The fire needs to be hot but not so hot the grates are white. Light the fire and let it get established. Indirect heat is the best, as flame and fat don't mix-you end up with a lot of burnt and acrid off-flavors.
Type of beef and shape of patty
My go-to beef for burgers is 80/20 ground chuck with a final 3/8″ grind. Most commercial beef is ground twice. The beef should be fresh. If possible, I grind the fresh chuck/shoulder about 30 minutes before I plan to cook. If you are buying a pre-made patty, they will take a little longer to cook because of the forming process. They tend to be dense. So, form five-ounce balls and compress into about ½" to ¾" thick rounds. Take a little time to make sure the edges are even. Buy a press or just flatten with a plate wrapped in plastic wrap. If you must get this done ahead, put them in the cooler and bring them out about 20 minutes before you cook.
Time
A five-ounce burger can take up to 8-10 minutes if left to cook. Remember, I am sipping a beer in my back yard and tending coals, so speed is not necessarily a concern. The burger should be seasoned with salt and black pepper only. No rubs, marinades, things with sugars, or spices-sweet things burn and should be left to the condiment table.
Perfect grill marks don't matter; it is the internal temperature of the beef coming off the grill that is important. Do not lean on the burger unless you are in the company of a trained professional with the right tools! I like to pull the burger off the grill around 135F and let it rest on a rack for about two or three minutes. (Not on the rack above the grill for those of you with a fancy propane rig.)
Let it rest! The final temp will be a nice medium-rare or medium; I find the 125-135F a little cold for ground beef. If you are unsure of the quality of meat during your grilling intervention, take it to 165F to make sure the little ones don't get sick.
The bun
Get a good roll; soft is not good. It is fine for fast food, but for the back yard, try a potato, milk, or brioche roll. Think local! You need something to handle the juice of the beef, especially from hand-formed burgers that are a little crumblier in texture.
Toppings are a whole other article because most of the time they are used to cover up the inadequacies of a bad burger. No disrespect Au Cheval or NAHA!
So, as my old friend Matt G. (RIP) would say, "If you are going to make shoes, make good ones."
---
Beer
Here are some perfect beers to drink while you are tending coals and flipping burgers.
Spotted Cow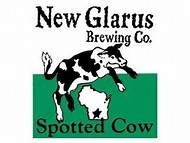 Take a trip and buy a case or two. It is only sold in Wisconsin. This a truly unique US style and one of the best examples of a cream ale.
Daisy Cutter Pale Ale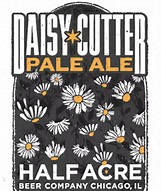 One of he most underrated beers and a mainstay of my summer drinking portfolio: Half Acre Daisy Cutter.
---