December 2019 · Chef John Reed, CEC, CCA
It's coming to the end of the year, and as I write this, I think about my memories of food, friends and the pleasures I get from my crazy world. Why crazy? I would say it comes from me never knowing what I am going to see, be fed or cook.
Some cooks and chefs tend to be very disciplined, follow things to the letter or recreate the same dish time after time. That is absolutely the rule you follow in a professional food environment. However, cooking for my family and friends is completely different.
This is especially true for Thanksgiving. I love cooking Thanksgiving for my friends and family. There are some traditions that we follow. First, it is a team effort. I am not solo, and I have split the duties with the other J.R. for many years now. He does the turkey, potatoes and a killer dessert table. Cranberry tart!!! The second tradition: plenty of beverages for the cooks during the day.
Then we are together, wherever that may be. The more the merrier, and we will cook anywhere and anyhow. It's those years cooking out of the back of trucks and in back hallways. This coming together is a time to relax, share the day and leave our work lives behind for few hours. We do the dishes as a team and share the load as part of the tradition! Our kids are tremendous and are there to the end to be part of the fun. They also supply great playlists!
Then, for me, it's up for grabs of what's on the menu, except for one dish. Crayfish cornbread stuffing may be on a few tables for many years to come as our families grow and spread their wings.
Not knowing what you are going to cook is a great feeling. Having the pressure to live up to Grandma's stuffing is hard work. So, do what I do over the holidays. Let the world lead you there. Walk the markets-not the crazy groceries stores lined with canned and overly processed items that they expect you to cook, like green bean casserole. Do the sodium count on that if you followed the recipe on the cream of mushroom soup can!
Go to Latin, Indian or Asian markets, a local butcher, the cool bakery down the road or wherever there is something different. Cooking something different that tastes awesome is what coming together at the table is all about. Thanksgiving should not be the only day we do this.
Get back to the table, be a close family through food, share your love by cooking an honest meal that isn't processed in a factory or delivered, try a beer or make a cocktail that you never made before.
Outside the usuals, this year's table included cider-braised mushrooms, Thai braised okra, Korean sweet potatoes, leeks fondant, Brussels sprouts with house-made pancetta, Mediterranean carrots, turnip and black kale gratin, simple green beans and really good stuffing made with slow simmered turkey stock.
By the way, the beverage menu included Boulevard Love Child #9 Sour, 3Fontienen Oude Gueze and Yodo Con Leche Caramel Coffee Imperial Stout from 5 Rabbits.
That's the way we roll. Crazy flavors yes, but love and passion to honor my family and friends at every chance I can through a meal.
---
Beer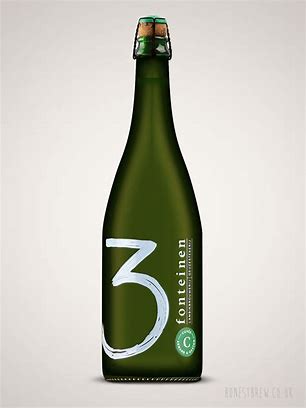 This is a really good Belgian brewer that you can see sometimes on the shelves in the US. It's a favorite on the "list" on our website. By the way, the braised mushrooms had a little "kicker" to help raise the umami factor.
---
Pickled Plums
Umeboshi or Pickled Plums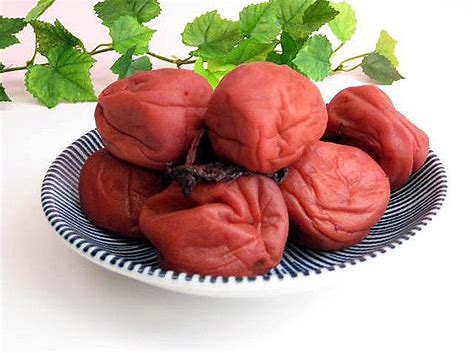 Try this in some vegetarian dishes for a unique depth of flavor.