December 2018 · Chef John Reed, CEC, CCA
What do you think of when you hear "Chicago Style"? I bet the first thought that comes to your mind is deep-dish pizza or a hot dog! That is the path that most people go down when it comes to food called "Chicago style." The big, buttery crust of a deep-dish pizza where two slices are always enough. It's a toss-up between Lou Malnati's or Pequods for me. Or is it the Vienna Beef® hot dog with the salad on top and the bright green relish, hot peppers and that dash of celery salt, among other things (A big NO to Ketchup-you never put it on a Chicago hot dog. That's even sacrilege in New England.)?
If truth be told, it is neither deep-dish or hot dogs. It is a sense of hospitality and taking care of others with the cooking and sharing of food. Chicago restaurateurs and chefs just happen to develop these dishes from the culture that grew up around their kitchens. The Chicago-style hot dog was a way to recognize the many cultures of vendors and market-goers around Maxwell street, as the story goes. It's the kind of "go big or go home" mentality of cooks that define the Chicago style.
Growing up on the east coast, we had our traditions and dishes that define New England, like baked beans, chowder, Indian pudding and Prince spaghetti sauce. I enjoyed them immensely growing up, but there was this underlying sense of restraint when it came to service! New Englanders will let themselves go over the rails, but that is generally associated with our sports teams. Yes, there are now two dynasties of the 21st century in professional sports coming out of Boston!
Living in Chicago for nearly 20 years has made me think about Chicago really becoming my home. I have had the same doctors for years; my kids have only known one school system, and I think I have eaten at most restaurants in my neighborhood on multiple occasions. I guess I am partly a Chicagoan now. What I have fully embraced is a sense of hospitality that I think is second to none. It is doing things right, having an open table and cooking with respect for the guests, wherever they come from.
Our family has a diverse group of friends, and you never know who is coming for one of our Sunday dinners. It doesn't matter. We are going to cook for them by offering food that tastes great, is plentiful and is cooked to make them leave with smiles on their faces. For us, it is not an exercise of experimentation; that comes other nights. It is recognizing who our family is for the evening and catering to them in a personal manner.
This is the essence of hospitality. There are too many businesses that focus on their internal needs of efficiency and dollars, and you are seeing the results of that in the closing of restaurants left and right. It's the little diners and high-end event companies that focus on customer service, knowing their customers and serving their food with a sense of caring that survive. Chicago style may still be the 10 layer carrot cake at Gibson's, copious bags of popcorn from Garret's, a dipped Italian beef from Al's or a two-foot dosa on Devon. All of these dishes are born from pleasing the customer and making the experience memorable. The sense of doing things the right way is an easy decision, and one that makes me proud to call Chicago my home.
PS, you won't see me changing my colors to orange and blue or wearing that big ugly C on a hat anytime soon. Happy holidays and a continued thank you for reading and following the spirit of the Rubber Band Door Knob.
---
Some Other Favoritesr
Hot Dogs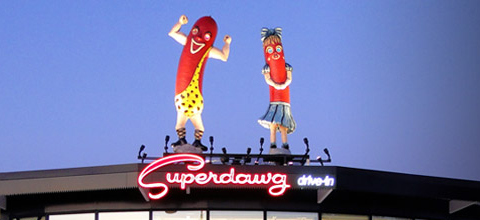 A hot dog from Superdawg that should only be eaten in the car. If you are from the other school, then Gene and Jude's.
Breaded Steak Sandwich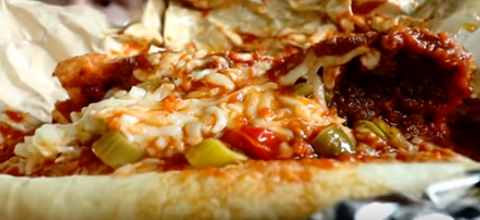 The breaded steak sandwich from Ricobene's. I think this is the other Italian beef sandwich.
The Other Deep Pies

Grandmas's Pie or the Hog Heaven from Panino's or The Godfather from Union Squared.
---
Drinks
A couple of little cems for beverage options:
Macushla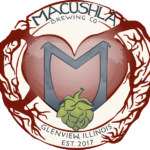 Head to Macushla for a microbrew and order the Patty Melt from Hackney's and hang out for the afternoon.
North Shore Distillery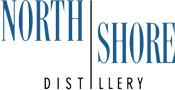 Or if you want a custom cocktail, try North Shore Distillery.