February 2016 · Chef John Reed, CEC, CCA
In the BBQ world, there is a term called the Texas Crutch. It is a process that helps to prevent overcooking and ensures that meats are moist and tender. Think of it as a little trick to help cover some of the flaws that may come up in the process of barbecuing. Some circles are adamantly opposed to the process, as it negates the skill of the pit master. A real pro doesn't need to wrap meat in foil to get the desired results. It steams the food and makes the meat a littler softer than if just left to rest, so it gets served at the peak of perfection. Timing is everything.
So I went back and read the book Franklin BBQ to see what they do and whether they use brown paper versus foil. They must know what they are doing, since they are ranked as the best BBQ in the country. For them-and especially for those brisket smokers out there-the Texas Crutch seems essential for success. Is this really a crutch, or is it a fundamental step in making one of tastiest things on the planet? Yes, there are bad versions of Texas briskets out there, but when done to perfection, they can be magical. So I started to think about other culinary crutches. Some, I get-like the addition of a little cream in a Buerre Blanc reduction or a little raw rice in my braised red cabbage to tighten up the juice. There are some I don't really get, such as micro everything. Are these micros really a necessity, or are they just a way of covering up a missed opportunity, poor menu construction or poor plate design?
Over 15 years ago, I took part in a very memorable road trip across I-90 with a bunch of catering professionals. We were heading to visit a relatively unknown (at the time) farm in Ohio: The Chef's Garden™. Aside from the overnight drive in a blinding rain storm, the lack of caffeine and a memorable evening by the trout pond discussing the development of a TV cooking show hosted by highly inebriated people, it was an eye-opening experience. There are a few of my readers who remember that trip. This farm was on the forefront of bringing specialty greens and baby vegetables to the kitchens of some of the finest restaurants in the country. It was the beginning of the "micro-green" onslaught. At the time, it was unique and an unexpected surprise on a plate. These little treasures of flavor, texture and shape provided a whole new level of complexity to a plate of food. Today, every great food shot on TV or in magazines and cookbooks has some kind of micro something on the plate.
I have become somewhat opinionated on the topic, especially after seeing the trend develop over the last 15 years. This can be the ultimate crutch if there is no thought behind it. Placing the ubiquitous pile or sprinkling of nondescript micro-greens on a plate doesn't really show any skill. "I can't think of anything else, so just throw some micros on the plate." This is the 80s and 90s equivalent of Italian confetti or the brunoise of peppers around the rim of a plate. What does it say that you can now buy micro-greens at the local grocery store?
Those who understand a different approach see the use of micro ingredients not as a garnish but as an appreciation of the ingredient. It is integral to a menu item's development if it is a primary component of the dish. This is a "time and place" mentality of cooking. If it is spring and carrots are coming into season, these little roots and herbaceous greens are then paired with a pickled carrot that was harvested in the fall; this allows you to showcase a humble ingredient in all the stages of its lifespan. The over-reliance on micro-greens just for the sake of it and adding them as pretty ingredients doesn't really make sense if they are only there as a garnish not as a contributing factor to the flavor or design of the dish.
This is what chefs like Rene Redzepi, Sean Brock and Dan Barber have all embraced. So next time you grab that $50.00 container of stems, drop the tweezers and really think about what you are doing. Walk away from the crutches and walk on your own two feet. Be creative and cherish the ingredients that farmers, Mother Nature and artisans have provided for you to taste and enjoy. Sometimes the ingredient is its own garnish.

---
Smoking Season
Franklin Barbecue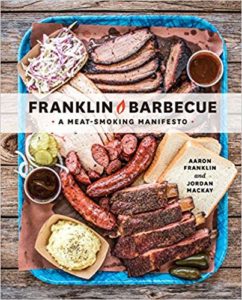 If you really want to understand the art of smoking a brisket, this a great read to get you ready for smoking season!
The Best Ingredients
The Chef's Garden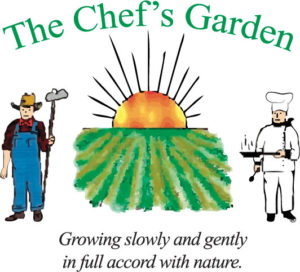 They are still the best and most passionate about the best ingredients for chefs.
Equipment
JB Prince Equipment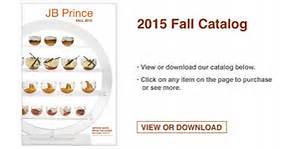 I do have a favorite pair of tweezers and cooking spoons I really like the Global Kitchen Tweezers. You can find a bunch of geeky cooking stuff here.